Custom Lap Pool Builders Brisbane
A Lap pool in Brisbane is the perfect combination of serenity and practicality. It not only frames your outdoor space but provides the facility to get low impact exercise. Now available with optional year round heating so that you can enjoy year round.
Concrete Lap pools are extremely customisable, allowing us to make the most of the length of your outdoor area. While most custom pool designs come in all sorts of organic or architectural shapes. Lap Pools tend to follow a particularly unique layout and are longer than they are wide.
Generally we build them to be anywhere from one to three lanes in width and 10 – 30 metres in length. In many cases it comes down to personal preference and space constraints. This style has grown in popularity as swimming becomes more popular for low intensity exercise. 
Our Lap Pools for Brisbane come with a wide selection of options suitable to bring you and your family the perfect pool including: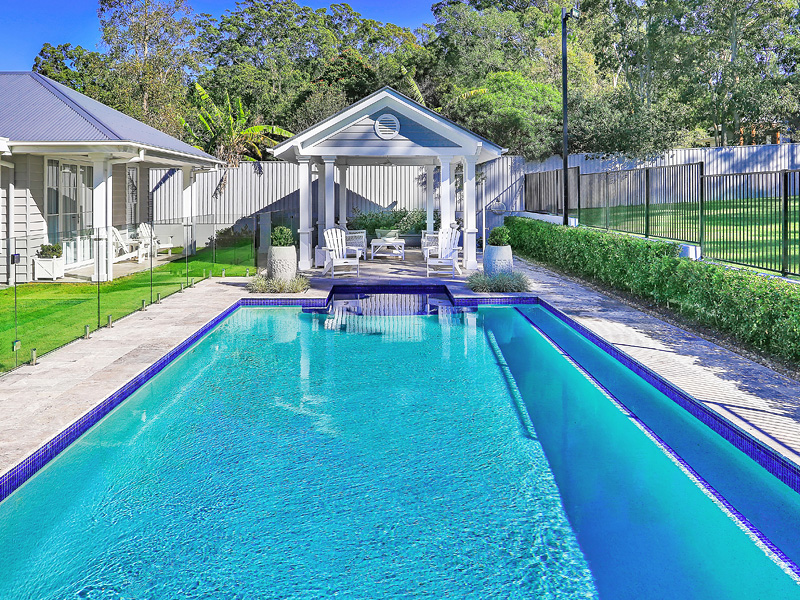 Our lap pool builders in Brisbane look forward to helping you customise your new pool. To discuss your lap pool design please contact Bellevista Pools today on (07) 3245 5542.