Why do Fibreglass & Concrete Pool Costs in Brisbane Differ?
To put it simply, custom.
Alike to fine jewellery or an architecturally designed home, a custom designed pool comes along with many other benefits. Even though pool prices in Brisbane may differ between a prefabricated fibreglass pool and a custom designed concrete pool, the value it adds to a home is very different as well.
It is not unusual to consider many options when you are looking for the right pool style in your budget, we understand it is a big investment. It can be tempting to take the cheaper, quicker option which goes hand in hand with fiberglass pools.
Although when you take into consideration the long term pool costs for your Brisbane home you will be pleasantly surprised by the ease that goes along with a concrete pool. The good news is we have many options to suit many different budgets.
Concrete pools in Brisbane are a perfect solution to complex outdoor areas. They can be installed above ground or below. There is almost no limitation to the style, size and shape we can build a pool. 
Have you considered an above ground pool with gorgeous architectural details like this one? This could save you thousands of dollars in excavation but still giving you a glamorous concrete pool. 
When you're ready to discuss your options for your new pool with the leading swimming pool builders in Brisbane, call Bellevista Pools on (07) 3245 5542.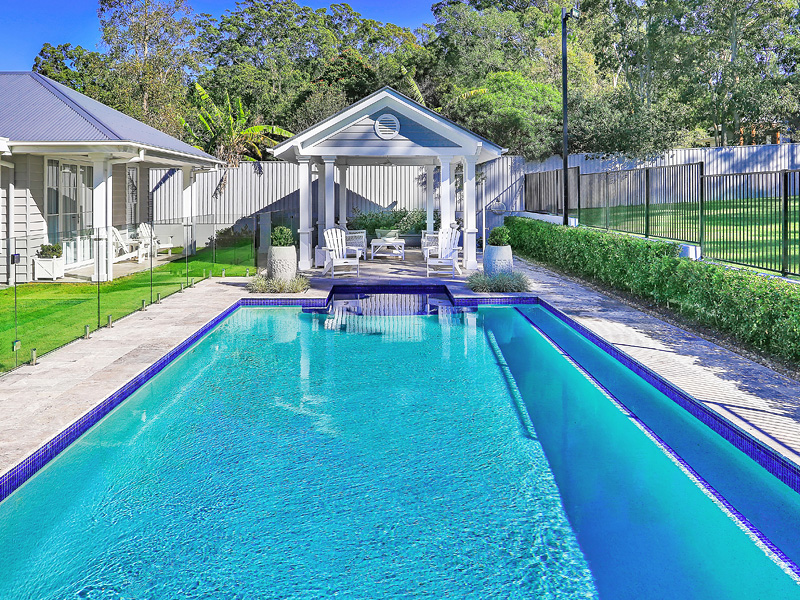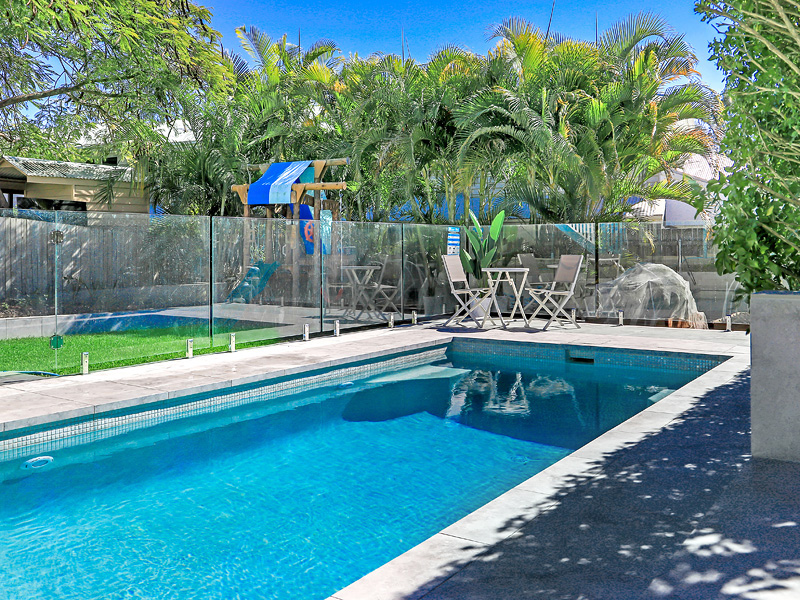 What should I consider when looking at pool prices in Brisbane?
There are many different pool costs in your Brisbane home to consider before you get started. This may include safety parameters and any local council permits that may be required. While we help you with these along the way it is a good idea to have understanding before you get started. 
Although sometimes there are certain things that are unexpected and they often lie below the ground. Some pool costs in Brisbane homes that we encounter are access conditions, soil, rocks and trees roots that may be throughout the space. 
Once we identify your goals and the limitations of your property we can provide you with an accurate pool price for your Brisbane oasis.
Our custom pool builders in Brisbane look forward to helping you customise your new pool. To discuss your lap pool design please contact Bellevista Pools today on (07) 3245 5542.