Hear from our happy customers
Brisbane Pool Builders Testimonials
Over 35 years of experience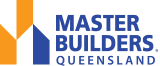 no hidden costs along the way
A fantastic experience from start to finish. I had several pool builders come and quote. Some didn't respond back with a quote, others got the plans wrong or promised the world that ended up not being possible. I had a split level block with 900mm access with several underground sewer pipes. Richard was the only one who was straight talking, knew what he was doing and laid out clear plans that would work for the space. His contractors where all respectful and tidy, they all worked fast and in the time Richard had allowed. I decided to change our fencing half way though and Richard was very helpful and happy to adjust during the build. Richard and Paula are genuinely interested in making you the best pool for the money you want to spend. We had no hidden costs along the way. Would highly recommend.
accommodated our needs and wishes
From first contact through to the final handover Richard, Paula and all of the Bellevista staff were friendly and professional. The design and building process ran smoothly and we always felt we could ask questions and make decisions together. They accommodated our needs and wishes and we could not be more thrilled with the sparkling end result. We are so happy we decided to go with Bellevista Pools and have no hesitation in recommending them to others.
you would be crazy to use anyone else!
Richard came recommended to us from our neighbour although we did get four other quotes we knew Richard was right because of the practical advice he gave us right from the start. You could tell he was personally invested in making sure that we received the best outcome within our budget. Thankfully, we made the right choice, from start to finish the build ran smoothly and we were impressed with the attention to detail, the advice provided and the little extra touches that made it, you would be crazy to use anyone else! Thankyou Richard and Paula, you have gone out of your way to ensure everything is perfect, we couldn't be happier with our new pool.
such a great builder to work with!
Well it's been a couple of weeks now since work on our pool was completed and we wanted to sincerely thank you both for being such a great builder to work with! From start to finish your approach was professional, you gave us no-nonsense, fully disclosed information, and very competitive prices. We appreciated the fact that Richard was always on site whenever work was in progress, and that both yourselves and many others in your team are professional, easy to get along with and negotiate with, and are all looking to get the job finished with the best outcome for the client in mind. We love the finish, it looks fantastic, and the suggestion for the waterline tiles was brilliant - if we had not included them as per our original intention the pool would not look half as great as it does.
an absolute pleasure to deal with
We recently used Bellevista Pools to build our pool at our new home. From the outset, Richard was professional to deal with and offered us great advice on how to make our pool work in with how we wanted to live in our home. We built our pool at the same time as building our house and Richard worked in with our builder to ensure that both projects progressed to plan. Richard delivered on his promises each and every time and our pool is fantastic. Richard was flexible with any enhancements and was an absolute pleasure to deal with. We have, and will continue to, recommend Richard and Bellevista pools to anyone considering a pool. Thanks Richard and Paula!
delivered a far superior end result
Bellevista Pools service and professionalism from our first enquiry right through to completion has been second to none. We instantly felt that dealing with Richard we would get a craftsman like finish. His willingness to take on all aspects of our pool construction combined with his knowledge and experience has delivered a project that we are absolutely delighted with. To know that you were dealing with the person who is actively involved in the construction process and not just a salesperson was very reassuring and we believe ultimately delivered a far superior end result. I would highly recommend Bellevista Pools to anyone who is after a top class job combined with excellent service and delivery.
no hesitation in recommending Bellevista
We would like to sincerely thank Bellevista Pools for the fantastic job in building our pool. This being our first pool, we had a lot of questions. Richard was extremely helpful and patient, and we appreciate that he took so much time and visited us regularly to answer our questions before we had even signed a contract. We never felt like we were dealing with a salesperson, but someone who truly wanted us to build the right pool to suit our family, and add value to our home. It was great to deal with one person from start to finish. Richard's experience, knowledge and professionalism was clearly evident, from conception and design, contact signing and construction. We have no hesitation in recommending Bellevista Pools to any new customer and are happy for our pool to be an example of the high-quality product you provide. Thank you for providing our family with such a beautiful pool.
Stuart & Melissa McDowall
2020
thrilled with the finished product
We would gladly recommend Bellevista Pools. Richard was reliable, contactable and nothing was too much trouble. He worked so patiently with us to produce the pool that we wanted and we are thrilled with the finished product.
the kids love it!
Bellevista Pools did a great job with our new pool. It's exactly what we hoped for and more, and the kids love it! Richard was very helpful with design ideas and conducted every part of the build in a professional and friendly manner. It has certainly added value to our home and we are very happy to provide this testimonial. Thank you Richard
it looked absolutely stunning
My wife and I were returning to Australia from the UK in 6 months time so we bought a property in Brisbane ahead of our move. I flew over from the UK at that stage and met a few pool builders including Richard so we could start building a new pool during the 6 months we had remaining in the UK (depending on whether I found the right pool builder). I was looking for a very professional pool builder I could trust, and straight away knew Richard was the right man for the job. In contrast to the other quotes I had Richard was managing his own small business and was in direct control of each project. So we went ahead with Bellevista. The pool construction process went smoothly even from the UK and took around 3 months. I occasionally spoke with Richard, it was all reasonably simple. When we arrived back in Brisbane to see the pool for the first time we were over the moon! The pool was exactly as I had discussed with Richard and looked absolutely stunning. And to Richard and his wife Paula's credit, they made sure all the finishing touches were dealt with. Many thanks guys, it was a great job. We can wholeheartedly recommend Bellevista Pools.